or $148.33/month with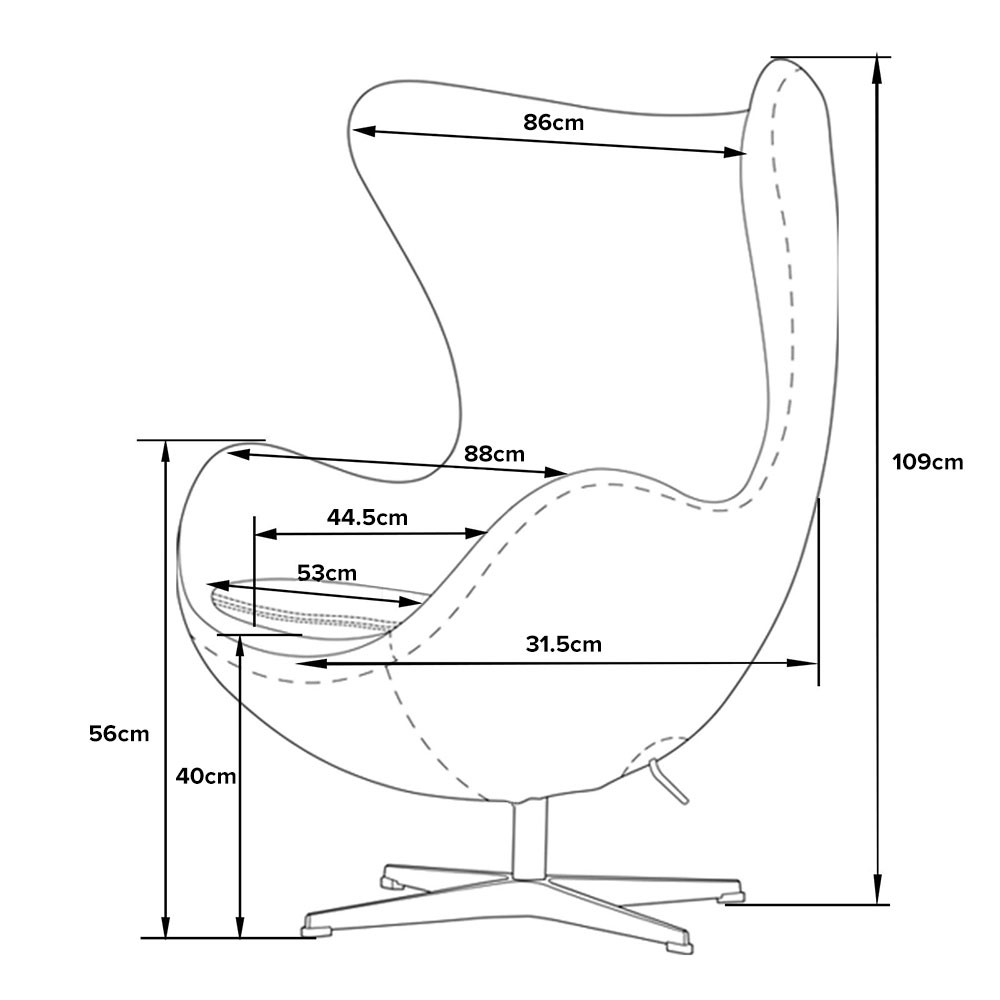 Width: 88cm
Depth: 88cm
Height: 109cm
Seat Width: 53cm
Seat Depth: 31.5cm
Seat Height: 40cm
Armrest Height: 56cm
Backrest Width: 86cm
Backrest Height: 69cm
Featuring a moulded fibreglass frame; our EGG Replica Lounge Chair creates the perfect ambience of relaxation and peace, bringing a contemporary sophistication to your space.
The EGG Lounge Chair was originally designed in 1958, for lobby and reception areas.
You can rotate freely on the Egg Chair.
This product is a replica of the famed EGG Chair.
Materials & Care
Care:
Protect from direct sunlight to prevent drying-out.Vacuum and clean your cashmere regularly, at least once a week.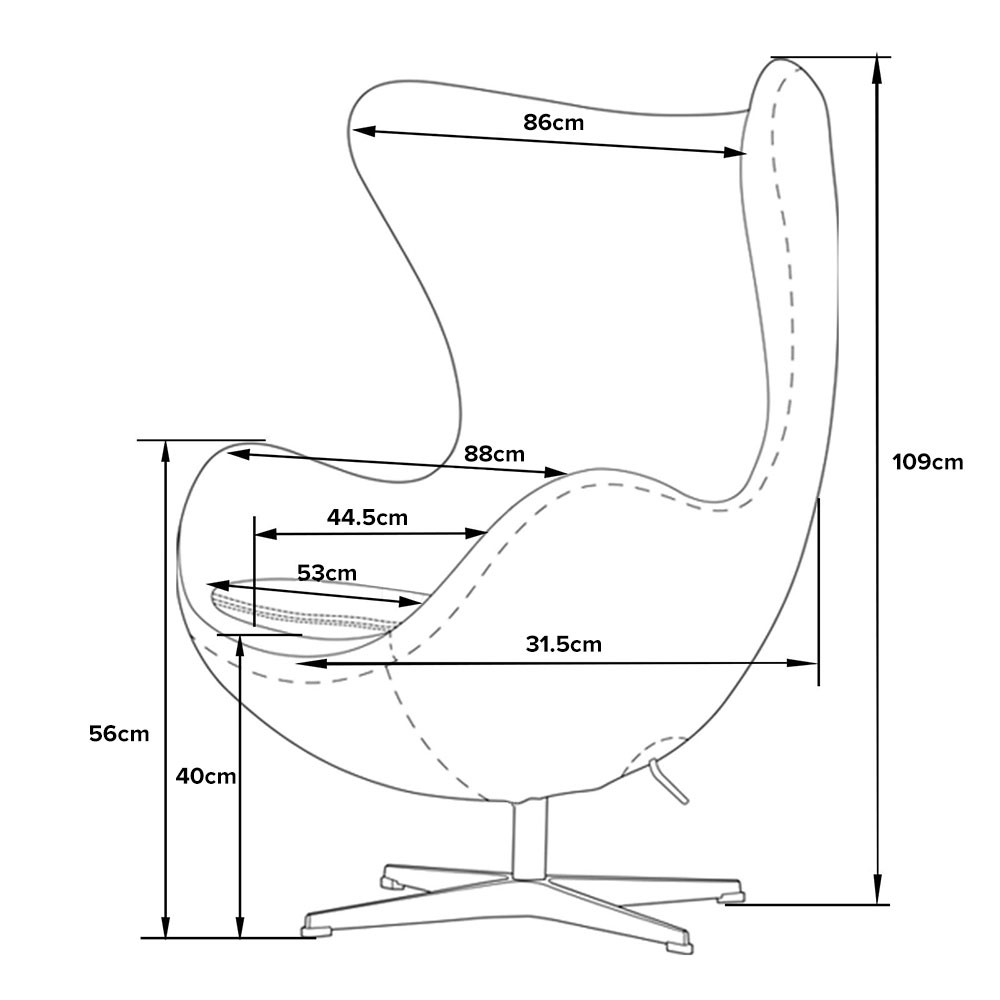 Width: 88cm
Depth: 88cm
Height: 109cm
Seat Width: 53cm
Seat Depth: 31.5cm
Seat Height: 40cm
Armrest Height: 56cm
Backrest Width: 86cm
Backrest Height: 69cm
Questions
Be the first to ask a question about this product!
Question about the product
EGG Chair Replica
Write a review

Write your review and get voucher for discount 5%

*valid for 7 days