JIJI.SG Dining-Style Mahjong Table (Rollercoaster)
Earliest Delivery From:
Wednesday, 27 January 2021

Easy Delivery & Assembly
Choose your preferred delivery date online after your purchase is completed.

100 Days Easy Returns
Get your money back if you change your mind within 100 days of delivery.

Contact Us!
Live-Chat with Us! We're open Mondays to Fridays, 9am to 5pm.
Latest revolutionize with complete new system and mechanism 
"Slide up" track system
Comes with USB charger on each individual side for charing mobile phone
Comes with mobile phone slot for easy keeping of mobile phone
Latest control panel. 
Thicken landing pad in drum for minimum sound.
Super Silent System, reduces noise by up to 70%.
Uses All Copper motor for improved performance, life expectancy and low power consumption.
39 pre-programmed mode for different styles of playing.
"Special" mode for self-programmed able to customize any style. 
3rd generation table with improved system and material.
Imported Light Sensor Control Board.
Latest version of Motherboard.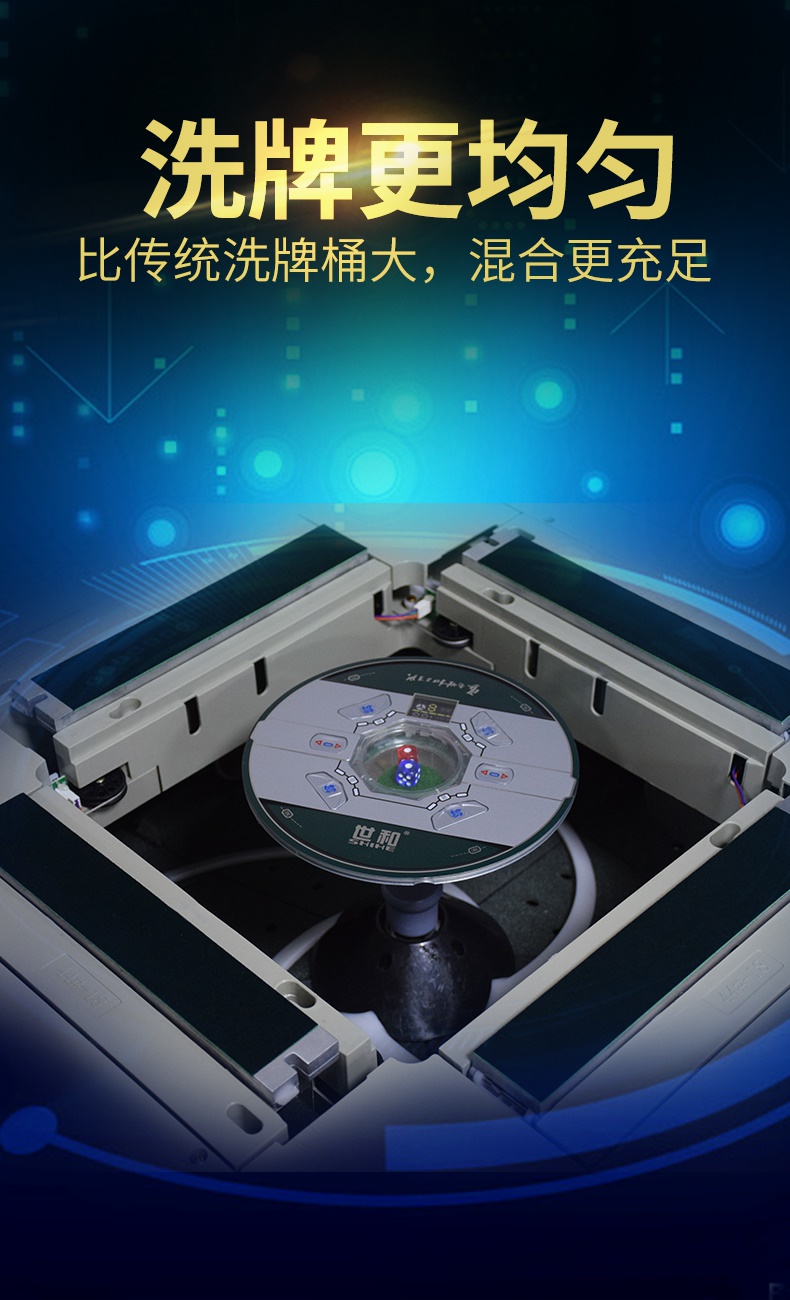 Specifications
Specifications
- 2 sets of Magnetic Mahjong Tiles (Blue & Green)
- 152 Tiles (inclusive of 4 Fèi)
- 3 dices (can be requested to 2)
- 90 different playing styles (2/3/4 Players)
- Default Mode (4 Players with 148 Tiles)
- USB Wired Chargeable Pods
Be the first to ask a question about this product!