SleepyNight
Orthopaedic Foldable Mattress
Delivery Options
Parcel Delivery | Delivers from Mon, 4 July ($4.50)
Truck Delivery | Select a Date from Wed, 6 July ($12.50)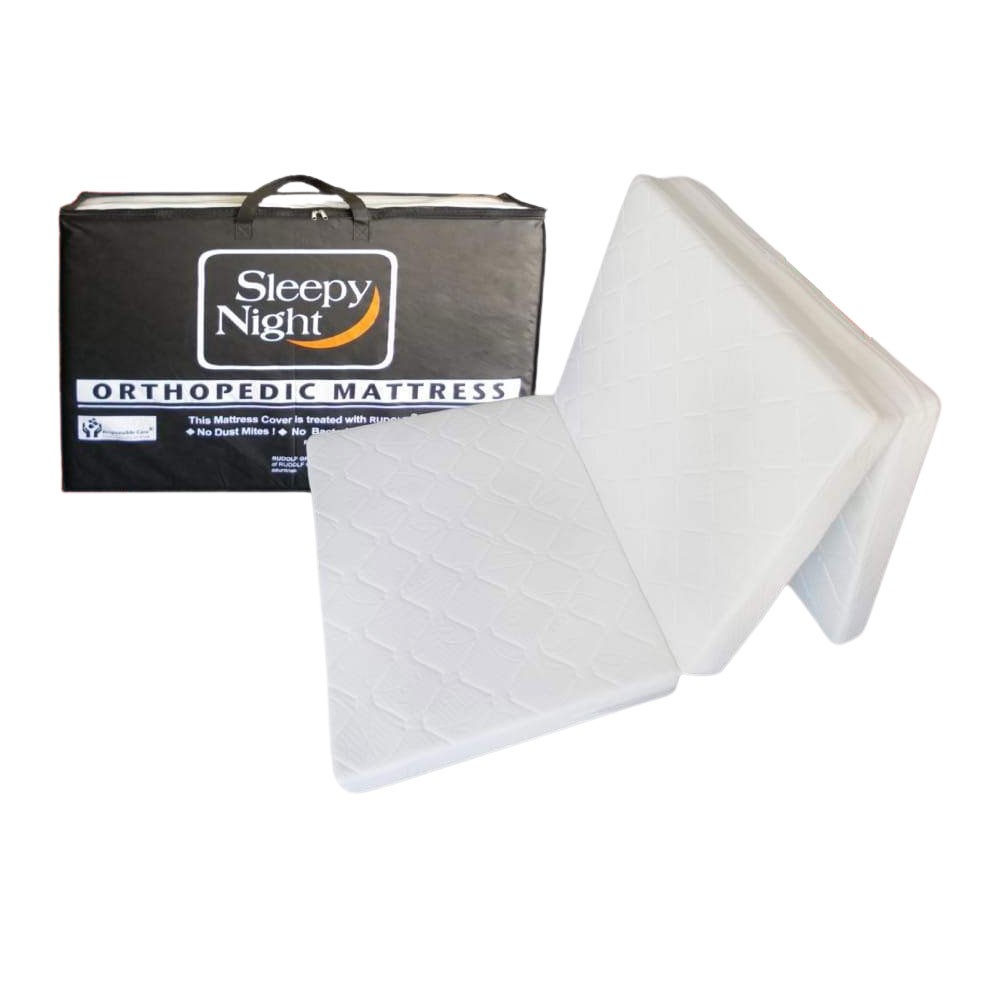 Width: 91cm
Depth: 190cm
Thickness: 2.0"(5.1cm) / 3.0"(7.5cm) / 4.0"(10cm)
Firmness Scale: 6/10 Medium Firm
Product may vary slightly from images due to the use of natural materials (e.g. wood, marble, and leather grains), or due to photoshoot lighting conditions and screen settings. Due to manual measurements, kindly allow 1-3cm of difference in the actual product.
This mattress is versatile for compact living spaces as it can be folded and kept in confined spaces.
It comes in various thickness and provides the necessary comfort with its high density foam.
For extra comfort, this orthopaedic mattress can be used on top of your existing mattress.
The washable knitted fabric cover prolongs the durability of this must-have 3 fold mattress.
Soft knitted fabric to minimize hot temperature
Washable knitted fabric
Orthopedic support
Extra firmness for back support
ISPA Approved
Anti-Dustmite/Anti-Bacteria/Anti-Fungi
Treated with RUDOLF
5 Years Warranty Guaranteed against manufacturer defects
Details
Policy:
100 Nights Free Trial
Packaging
Thickness:
2.0" / 3.0" / 4.0"
Materials & Care
Care:
Do not wash. Clean with upholstery shampoo. Do not bleach. Do not tumble dry. Do not iron. Do not dryclean.
Questions
Be the first to ask a question about this product!
Question about the product
Similar Products
( 11 other products in the same category)