HDPE
Folding Table, White
or $14.97/month with
Enjoy plenty of seating for gatherings and events with this portable folding HDPE table!
Designed for quick set-up, it has an attached carrying handle to easily be taken anywhere. It neatly folds into a compact size for easy storage.
This table can be kept and folded when not in used.
Can be seated up to 6 pax for 120cm table.
Can be seated up to 8 pax for 150cm table.
Can be seated up to 10 pax for 180cm table.
Can be seated up to 12 pax for 240cm table.
Packaging
Weight:
10 / 12 / 13 / 20 kg
Materials & Care
Material:
High Density Poly Ethylene
Base/Leg:
Steel, Epoxy/polyester powder coating
Care:
Wipe clean with a cloth dampened in a mild cleaner.Dust with a clean, soft, dry, lint-free cloth.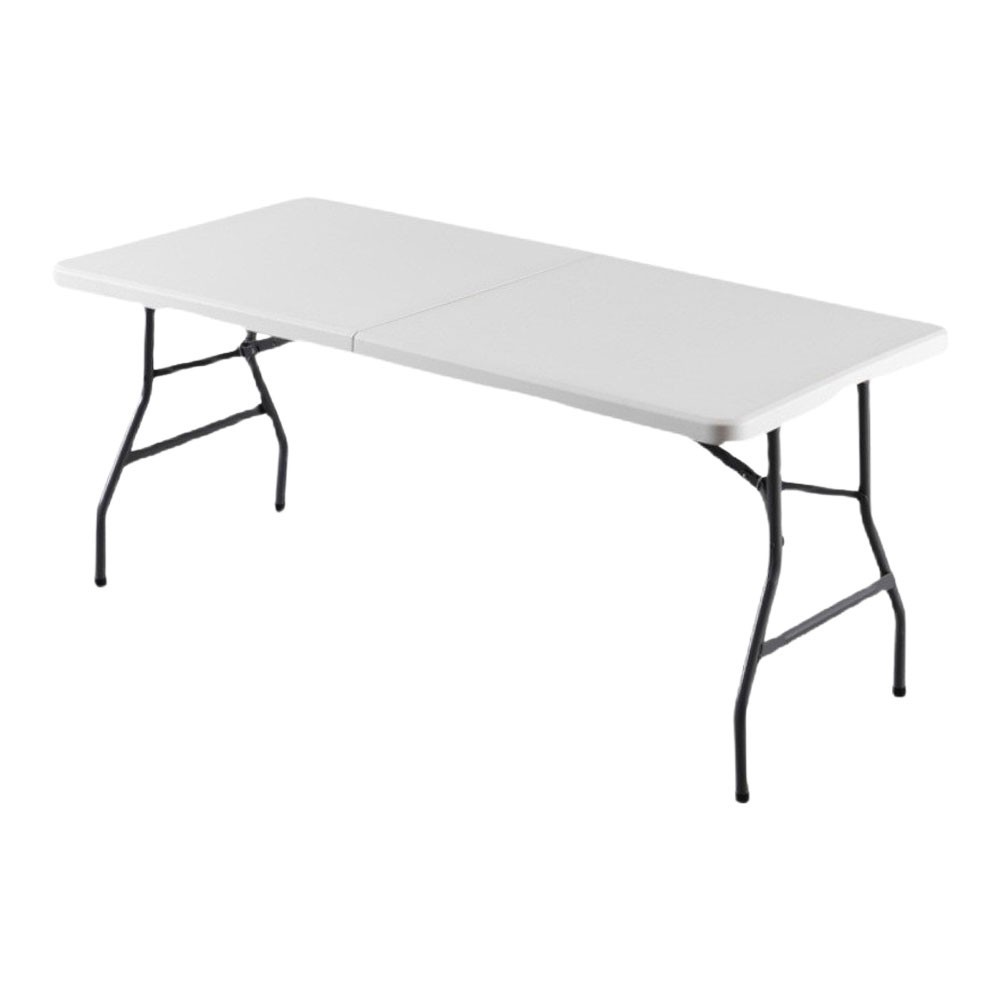 Dimensions
120x60x75cm (WDH)
150/180/240x74x75cm (WDH)
Product may vary slightly from images due to the use of natural materials (e.g. wood, marble and leather grains), or due to photoshoot lighting conditions and screen settings. Due to manual measurements, kindly allow 1-3cm of difference in actual product.
Asked by: Lena Piong

Date: 2023-03-01 14:43:10

Hi, I am interested in your 6ft HDPE foldable table, but I do not want the briefcase model. Do you have one where the table top is not foldable? If so, please advise what weight can it hold and whether it can withstand heat. Also where is table made ...

Dear Lena Piong, thank you for your interest. Unfortunately, we do not have a non-foldable tabletop version. However, this table can hold up to 100kg of weight. Please note that it is not able to withstand heat, and we suggest placing a layer of mat underneath if you plan to place hot items on the table. This item is made in China.

---
Existing Account Login
Login to your account
Reset Password
New Account Register