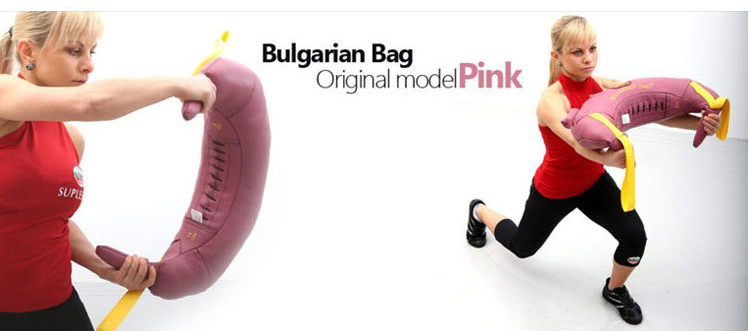 WEIGHT AVALIABLE
5KG / 8KG / 12KG / 
15KG / 20KG / 25KG


Top quality
Made from synthetic leather outer with a flock fill inner
Cost effective
Easy to use
Portable and can be used virtually anywhere
Time efficient workouts
Requires no additional tools, attachments, or set up
Develops muscular strength and endurance
Increases flexibility and mobility
Increases metabolic rate
Develops mental toughness
Can be as a free weight in various, simple and dynamic movements
Ideal for adding to your strength and plyometric weight training
Most, if not all, of the exercises that can be performed with Kettlebells, dumbbells or barbells can be performed with the Bulgarian Bag
Athletes can use Bulgarian Bag training to develop quickness and agility with a "live" weight that can be struck, thrown or used in ways that solid iron weights simply can't

The Bulgarian Bag can be used to target the core, legs, shoulders, upper back, triceps, biceps, and forearms. Hit the 'buy it now button' and add variety to your training routine today.



PREMIUM PU LEATHER

Questions
Be the first to ask a question about this product!
Question about the product
Similar Products
( 1 other products in the same category)